Our

Experienced

Fitness Trainers
Click a Team Member Photo for Each Trainer Bio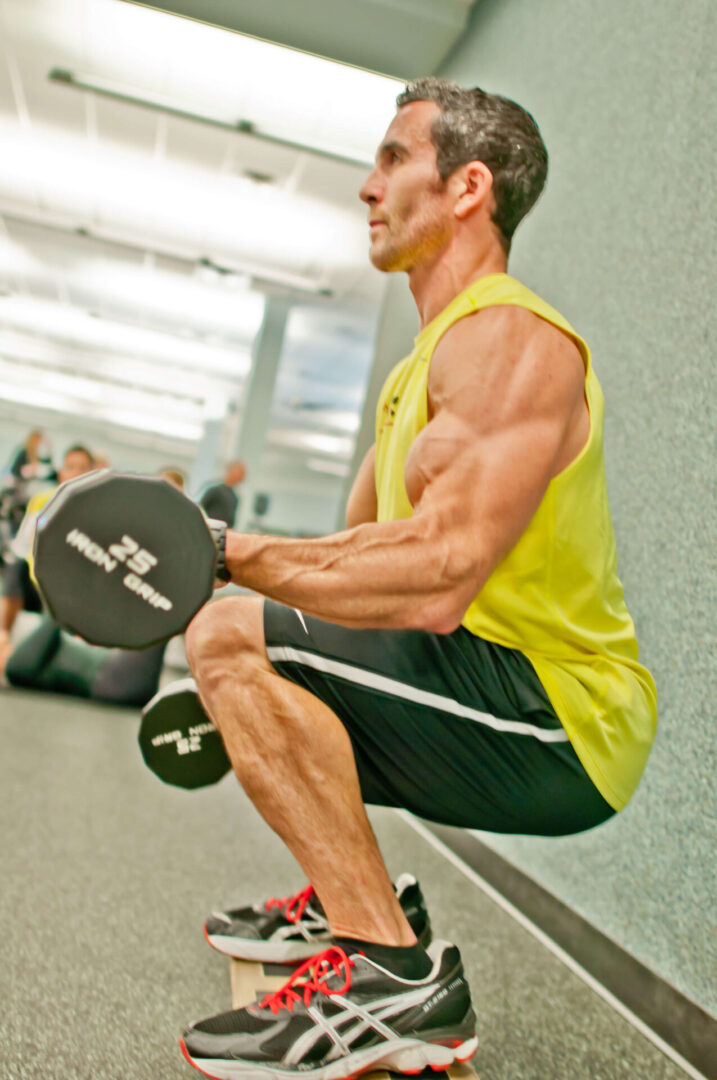 Paul is the founder and owner of Prescriptive Fitness and a veteran of the fitness training industry since 1993. He was just named one of the Top 50 Fitness Professionals in America by MensHealth Magazine and one of the Top 55 Fitness Influencers on Instagram Worldwide (click HERE for MensHealth Magazine article). He is a former scholarship athlete and All-Atlantic Coast Conference (ACC) selection in track and field, as well as a former National and World, ranked Professional Duathlete. Paul holds a BS in Exercise and Sports Science from Wake Forest University and is certified by the National Strength and Conditioning Association as a Strength and Conditioning Specialist (CSCS) and by the American College of Sports Medicine as a Certified Exercise Physiologist (EP-C). He is also certified as a TRX trainer, the world leader in functional training.
Paul is a leading authority on weight loss, cardiovascular training, and strength conditioning. His pedigree as a national class collegiate distance runner and a world-class professional Duathlete combined with his vast knowledge of exercise physiology has made him a highly sought after strength conditioning and sports performance expert. Paul has contributed to many articles for Men's Fitness Magazine and was the fitness expert for Charlotte Parent Magazine's Fit Family Challenge and has appeared on NBC's Charlotte Today Show.
Paul is a dedicated, lifelong student of health and fitness and has combined his vast experience in athletics, academics, and life and created training philosophies and methodologies that produce results. Paul has worked with individuals ranging from successful business executives and moms to NFL players. His client list has included Dino Gaudio (former Wake Forest Head Basketball Coach), Sean Gilbert (former #3 overall NFL draft choice) Senegalese Wrestling Champion Modou Lo, Tyler Brayton (former 1st round NFL draft pick, 9 years starting NFL defensive end) and Sarah Brayton, NCAA Final Four Referee Jamie Luckie, and 18-year veteran and 2-time NCAA and NBA Champion Nazr Mohammed.
Paul only accepts a select number of clients that are committed to making change and improving performance. His sessions rates are higher than the standard rates for his staff and begin at $100 per hour.
Personal Racing Records:
Mile 4:08.9
3000m Steeplechase 8:58
5k 14:44
Half Marathon 1:14
Athletic Achievements
Silver Medal USA Professional Duathlon National Championships 2000
#2 Ranked USA Professional Duathlete 2000
#25 World Professional Duathlon Ranking 2000
Three-time Team USA Duathlon World Championship Team Member
Gold Medal 40k Cycling Time Trial 2000 NC State Games
Top American 1997 Professional World Duathlon Championships Guernica, Spain
Bronze Medal Age Group World Duathlon Championships 1996 Ferrara, Italy
Two Time Winner and course record holder NYC Biathlon
1996 Inside Triathlon Magazine Duathlete All-American
All-Atlantic Coast Conference selection 3000m Steeplechase 1993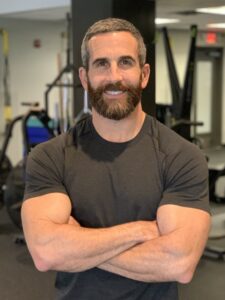 Sandy is the co-owner of Prescriptive Fitness and a highly regarded strength, conditioning, and weight loss, specialist. Sandy brings over 14 years of professional training experience. After graduating from college, she decided to pursue her true passion for fitness and competed and excelled in various World Tri-Fitness competitions, placing 1st in Grace and Physique three times. Her love and interest in health and fitness have led her to inspire others to better health.
Sandy is a graduate of North Carolina State University and is certified through the National Academy of Sports Medicine (NASM) as a CPT, Corrective Exercise Specialist, and Certified Pre/Post-Natal Trainer. She is also a TRX Trainer. Sandy specializes in both individual and group training.
Sandy enjoys staying active with her two young children and smashingly handsome husband as well as her two chihuahuas.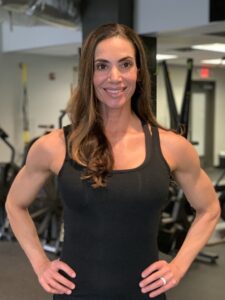 Marc is a Certified Strength and Conditioning Specialist (CSCS) through the National Strength and Conditioning Association (NSCA). He is a graduate of Elon College, where he obtained his Bachelors of Science in Exercise Sports Science and was a defensive back for the football team from 1996-1999. He went to work for HealthSouth physical therapy for three years developing weight training programs for rehabilitation patients and also worked with their speed and acceleration program. While working for HealthSouth, he started working at the University YMCA as a personal trainer.
Marc has been working for Prescriptive Fitness since 2002. He specializes in functional training, weight loss, sport-specific training, speed, and agility, and post-rehabilitation. Marc has worked with children, adults, and active older adults. He has trained an Olympic athlete and professional athletes from the NFL, NBA, and NASCAR.
In the fall of 2006, Marc was hired as the full-time personal trainer for NASCAR driver Tony Stewart. Marc returned to Prescriptive Fitness in the fall of 2007 and remains one of Prescriptive's top personal trainers and speed and agility specialists.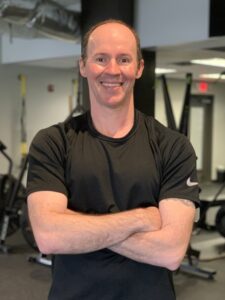 TPI Certified Golf Fitness Instructor
Joseph Schriffen is a graduate of Springfield College with a bachelor's degree in Exercise Science. He specializes in golf fitness and has been certified through Titleist Performance Institute since 2007. Joe has been a personal trainer since 1996 and specializes in golf fitness. Due to his desire to improve his client's overall fitness, performance, and injury reduction, he works in nutritional counseling and massage therapy as well. He works on an individualized plan for each client in order to maximize their game regardless of their level. He has worked with aspiring professionals, former LPGA, and collegiate players as well.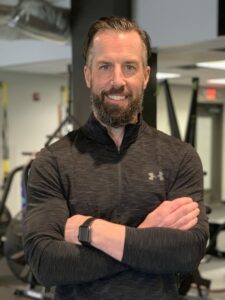 Joe Schriffen, TPI Certified
Harrison is certified by the National Association of Sports Medicine (NASM) as a Personal Trainer. He was a 4-year Varsity Wrestler at Myers Park HS where he earned All-Conference Honors by winning the Regional Wrestling Tournament his senior year and went on to place 5th at the NC 4A State Championships. Harrison wrestled at UNC-Pembroke before he had to retire due to injuries. He has experience working with both athletes and non-athletes and is passionate about helping others accomplish their fitness goals.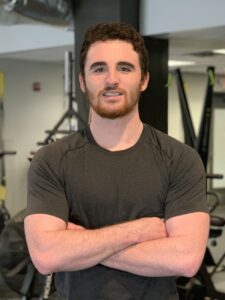 Jackie joined the Prescriptive Fitness team in 2015 and has had an immediate impact. Her passion for health and fitness, coupled with her teaching background, brings a new dimension to her personal training. Jackie is a certified personal trainer through ACSM (American College of Sports Medicine) and grew up strongly believing in the necessity for an active lifestyle. Jackie specializes in strength, balance, and endurance training and believes a proper exercise routine can help you achieve a happier and more balanced life.
Jackie wants to share her enthusiasm, encourage a happier/healthier lifestyle, and help people realize what their body is capable of becoming. An avid runner herself, she is always reminded of the positive effects exercise has had on her own physical and psychological well-being. Jackie believes that with the right training program, a bit of determination and support, anyone can achieve their goals.
When not in the gym, Jackie loves to spend time with her family and friends, eat good food, and practice yoga.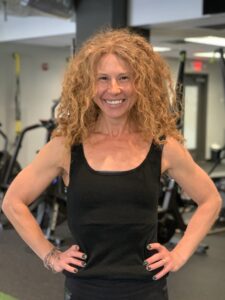 Matt is certified through the International Sports Science Association. He started training in 2018. His client base has consisted of youth athletes, adults, and active older adults. Prior to joining Prescriptive Fitness, Matt opened his own Personal Training and Small Group Fitness studio. As a kid, Matt was always active and athletic, but it wasn't until college that he found his passion for fitness while embarking on his own weight loss journey. Since then, he has made fitness a lifestyle and a career. He has experience coaching football and baseball at the high school and AAU level.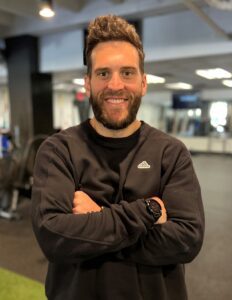 Jane has always had an interest in exercise, health, and wellness. She has a degree in Exercise Sports Science and is certified as an ACSM Exercise Physiologist and the NASM Personal Trainer.
Her original passion in life is dance and she has been fortunate enough to dance professionally for years. After stepping away a bit from dance, she began her career in fitness, health, and nutrition. She is a certified personal trainer, exercise physiologist, 500 hour RYT yoga instructor, and nutritionist.
When not at training, she loves to travel, cook, and spend time with her husband, friends, and four fur babies.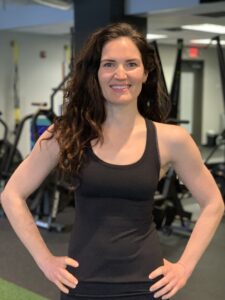 Joe is certified through National Academy of Sports Medicine (NASM) and Titleist Performance Institute as a Fitness Coach.  As a TPI Performance Coach, he focuses on correcting physical imbalances that can lead to inconsistency on the golf course and can also help increase the power and speed of your golf swing.  He was a multisport athlete growing up.  This helped him learn how to train in a safe manner with effective movements which helps his clients become stronger, mobile, and decrease injury.  Joe specializes in functional training, sport specific training, and fat loss.  In his free time, you can find him playing golf, working out, and hanging with his two dogs.